Shopware Community UnConference 2022
Last weekend I attended the first Shopware Community UnConference in Cologne. This amazing event was a blast and I want to thank everyone who made this possible: the speakers who provided awesome tasks as well as open discussions, the sponsors and every single attendee.
And most of all: the organizing team from Firegento e.V. This event was completely organized by the community and is not associated with Shopware which makes it even better. It's really great to see the ecosystem around this software grow bigger and bigger.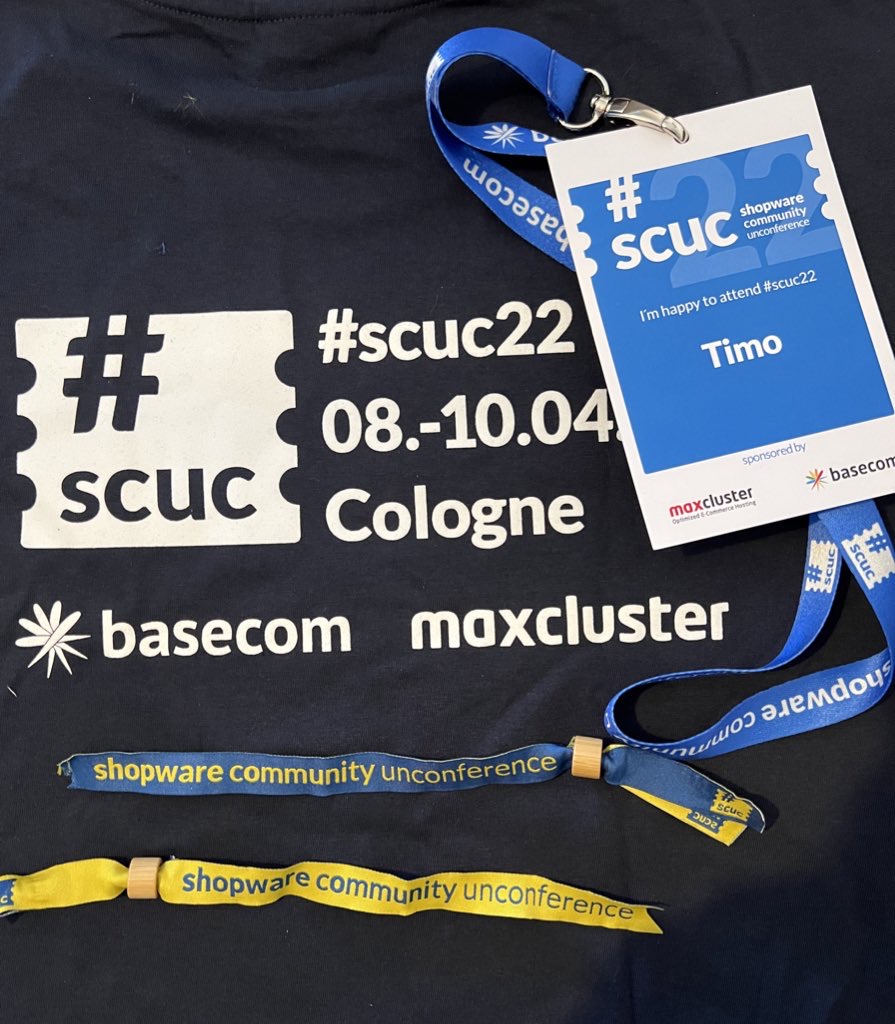 I'm very happy to say that my employer Kellerkinder not only sponsored coffee and breakfast but also encourages us to take part in events like these.
What was it like to be at an on site event after all this time in the epidemic? I've been around in this community for about nine years now and meeting all those familiar faces again in person felt actually a bit like coming home.
Apart from that the community grew a lot in the last years and I had the opportunity to meet a lot of new awesome people I haven't meet in person yet or were completely new to me. Many of these people I've worked with in last years and finally could meet.
The slogan of this unconference was "It's all about the coffee break". I think this is really fitting like a glove. Getting in touch with these people again was the best part of the weekend.
Beside from meeting awesome people there have also been a whole lot of interesting topics covered in talks and discussions. For those of you who have not been to an unconference yet: there is no predefined talks, schedules or topics. Everyone can provide a talk or just throw in a topic one wants to hear about. The talks are then voted on and the most popular define the schedule.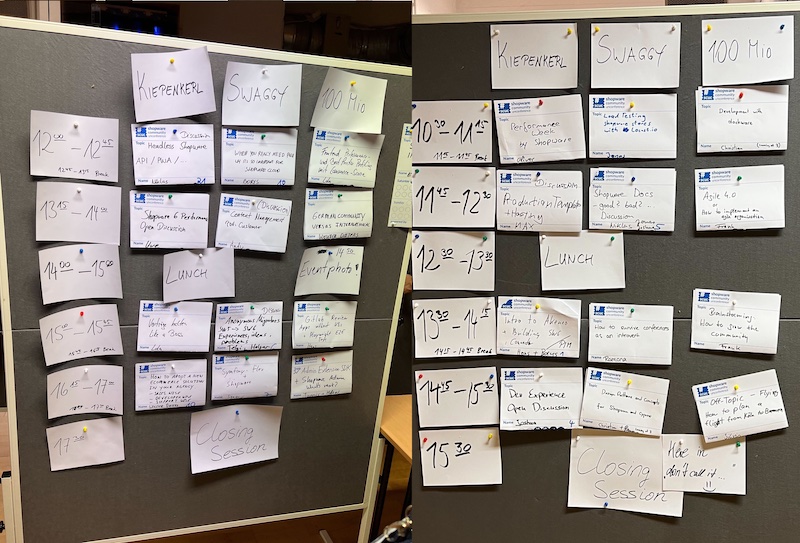 The topics varied a lot: Shopware employees giving insights what they are currently working on, open discussions about hosting, growing the community or performance. Talks about PWA, connecting your shop to a PIM and patterns for frontend testing with Cypress. Besides development topics there were talks about how to give good talks, how to organize your team, how to survive conferences as an introvert or even how to plan a flight (as a pilot) and much more.
Of course there is no conference without merch and now my elePHPants also got some new company: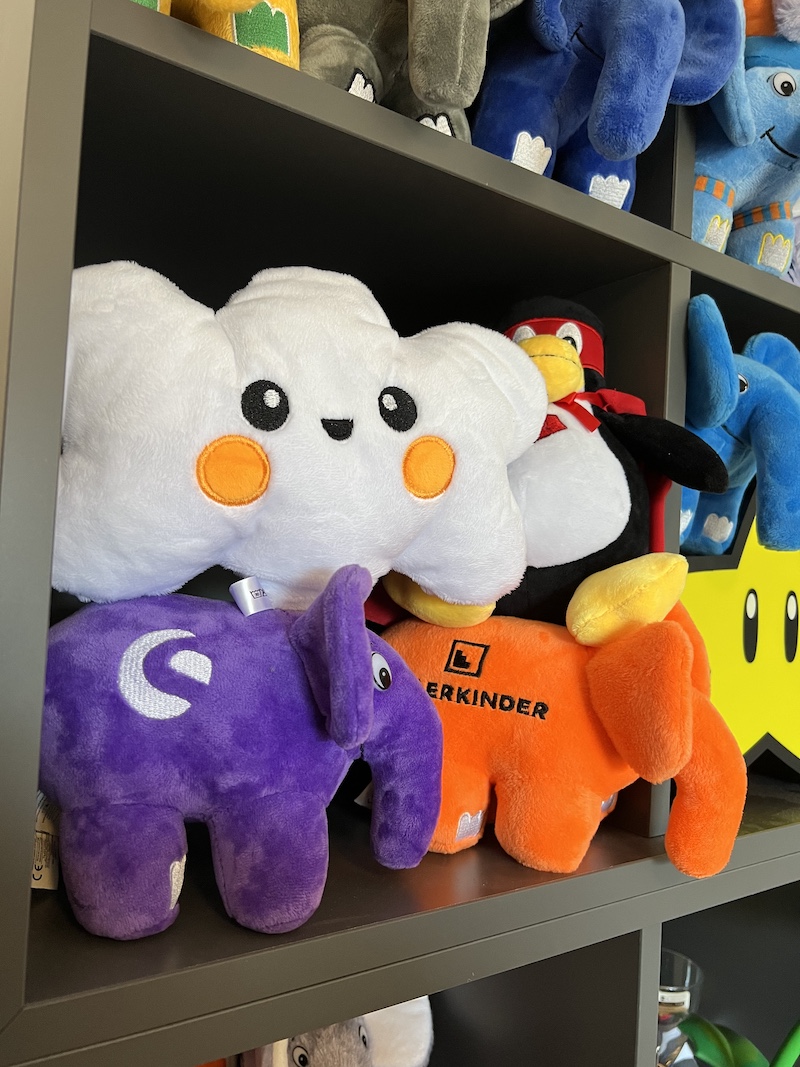 This cloud is so fluffy! Thank you root360! And actually I realized I don't even know what this cute little penguin is called. Anyone can give me a heads up?
It was such a great weekend and I'm really happy with all these new information gathered and the nice people I could finally meet. I'm really looking forward for the next events: